Understanding SEO: A Beginner's Guide
Search Engine Optimization, or SEO, is a crucial component for businesses looking to grow their online presence to understand. It allows businesses like yours, to appear more prominently in search results for your customers in Acadiana, which in turn can lead to increased traffic and revenue generation. However, understanding SEO can be a daunting task for someone new to the concept.
That's why we've created this beginner's guide to help demystify Search Engine Optimization and provide actionable tips on how to improve your search engine rankings. From the importance of keyword research and on-page optimization to link building and content creation, we'll walk you through the basics of SEO and set you on the path to success. So, whether you're an established business looking to increase your website traffic or a new small business owner trying to get started with your online presence, this guide is for you. Let's get started on understanding SEO!
SEO Fundamentals: How Search Engines Work
Search engine optimization isn't an easy topic to master, but understanding the fundamentals of how search engines work is crucial in order to excel in the world of digital marketing. At Steven Digital, we offer SEO Services and we are constantly educate ourselves on the latest algorithm updates and best practices.
Search engines utilize complex algorithms to sort through millions of web pages and provide users with the most relevant results. They examine numerous factors such as the quality and relevance of content, backlinks, and user experience in order to rank websites accordingly. By correctly implementing SEO techniques, businesses can improve their website's visibility and attract more organic traffic. Understanding the basics of search engine optimization is just the beginning; it takes skillful execution and continuous improvement to truly succeed in the digital landscape.
The Impact of SEO Services on Business Growth
By investing in SEO Services, businesses can improve their online presence, attract more traffic to their website, and ultimately increase their revenue and growth potential. An effective SEO strategy can help your business stay ahead of the curve and outpace your competitors, making it an essential asset for any business looking to grow and succeed in the digital age.
It's important to note that SEO is not a one-time fix, but rather an ongoing process that requires constant monitoring and adjustments. However, the long-term benefits of investing in SEO make it a worthwhile investment for any business owner.
Need SEO
Help?
Steven Digital can assist with SEO services
The Role of Keywords in SEO Strategy
In the great big world of digital marketing, SEO (Search Engine Optimization) is king. One of the easiest ways to improve your website's ranking on search engines like Google, selecting the right keywords.
The role of keywords in SEO strategy is not just about randomly choosing words that you think might be relevant to your business. It's about understanding your audience and using the appropriate words that they use when searching for your products or services.
IMPORTANT NOTE! : A good way to determine some of the important keywords you should focus on, it to search Google for similar services that you offer. You'll notice that Google tends to "auto populate" search suggestions as you type in your query. This can give you an idea of the popular keywords and phrases people are using when looking for products or services like yours.
Ultimately, your goal is to attract the right audience to your website. That's why using the right keywords in your website's content, meta descriptions, and titles is key to your SEO strategy. With effective keyword research and implementation, your website can rank higher on search engines and attract the right traffic that leads to conversions.T
The Importance of High-Quality SEO Content and Google's E.E.A.T.
With over 90% of users beginning their online journey with a search engine, having high-quality SEO content can be an effective way. Effective SEO content not only increases your website's visibility but also attracts more relevant traffic, which ultimately leads to higher conversions and revenue generation. At Steven Digital, we specialize in providing top-notch SEO services to businesses, that help them create an impactful online presence and reach their target audience effectively. Our team of experts is well-versed in the latest SEO techniques and trends, ensuring your content is always optimized for the search engines consistently. Let us help you enhance your digital footprint and uplift your online rankings with our premier SEO services.
Simply having SEO for the sake of SEO isn't enough. Google is wise to people "keyword stuffing" websites and can actually penalize your website for doing so. To truly make an impact, high-quality content is needed to provide value to users and establish trust with search engines like Google. In particular, Google's E.E.A.T. (Experience, Expertise, Authoritativeness, and Trustworthiness) should be taken into consideration when creating content. By prioritizing these qualities, websites can gain an edge in competitive search engine rankings and ultimately drive more traffic, leads, and conversions. So, if you're looking to improve your online presence, it's essential to understand the importance of high-quality SEO content and Google's E.A.T. guidelines.
Steven Digital Offers SEO Services in Lafayette LA
At Steven Digital, we specialize in providing top-notch SEO services to businesses in Lafayette, LA, that help them create an impactful online presence and reach their target audience effectively. Our team of experts is well-versed in the latest SEO techniques and trends, ensuring your content is always optimized for the search engines consistently. So if all of this Search Engine Optimization stuff sounds like it's too much for you to tackle alone, give us a ring and let us help you enhance your digital footprint and uplift your online rankings with our SEO services in Lafayette, Louisiana.
Implement These SEO Techniques to Improve Your Business's Google Ranking
Below, we've enumerated a few SEO techniques that you can implement to help improve your business's ranking on Google:
Keyword Optimization: This is the process of researching, analyzing, and selecting the best keywords to target and draw in relevant traffic from search engines. Utilize tools like Google Keyword Planner for this purpose.
High-Quality Content Creation: Remember E.E.A.T.! Produce engaging, informative content that provides value to your users. This content should be unique and focus on your target keywords.
User Experience & Mobile Optimization: Google tends to favor sites that offer a great user experience. This includes factors such as load speed, site navigation, and mobile responsiveness. As the majority of search queries come from mobile devices, it's crucial that your website delivers a seamless mobile experience.
Link Building: This involves getting other websites to link back to your site. Google views these backlinks as a vote of confidence, which can boost your website's ranking.
Site Speed Optimization: A fast-loading website provides a better user experience and is favored by Google's ranking algorithm.
Local SEO: Utilize Google's Business Profile. This is especially important for local businesses and only takes a few minutes to setup. Also make sure your business is listed correctly and consistently on other various directories, and optimize for local keywords.
Social Media Integration: Social signals can also affect rankings. Regularly share your content on various social media platforms to generate engagement and amplify your online presence by driving users to your website.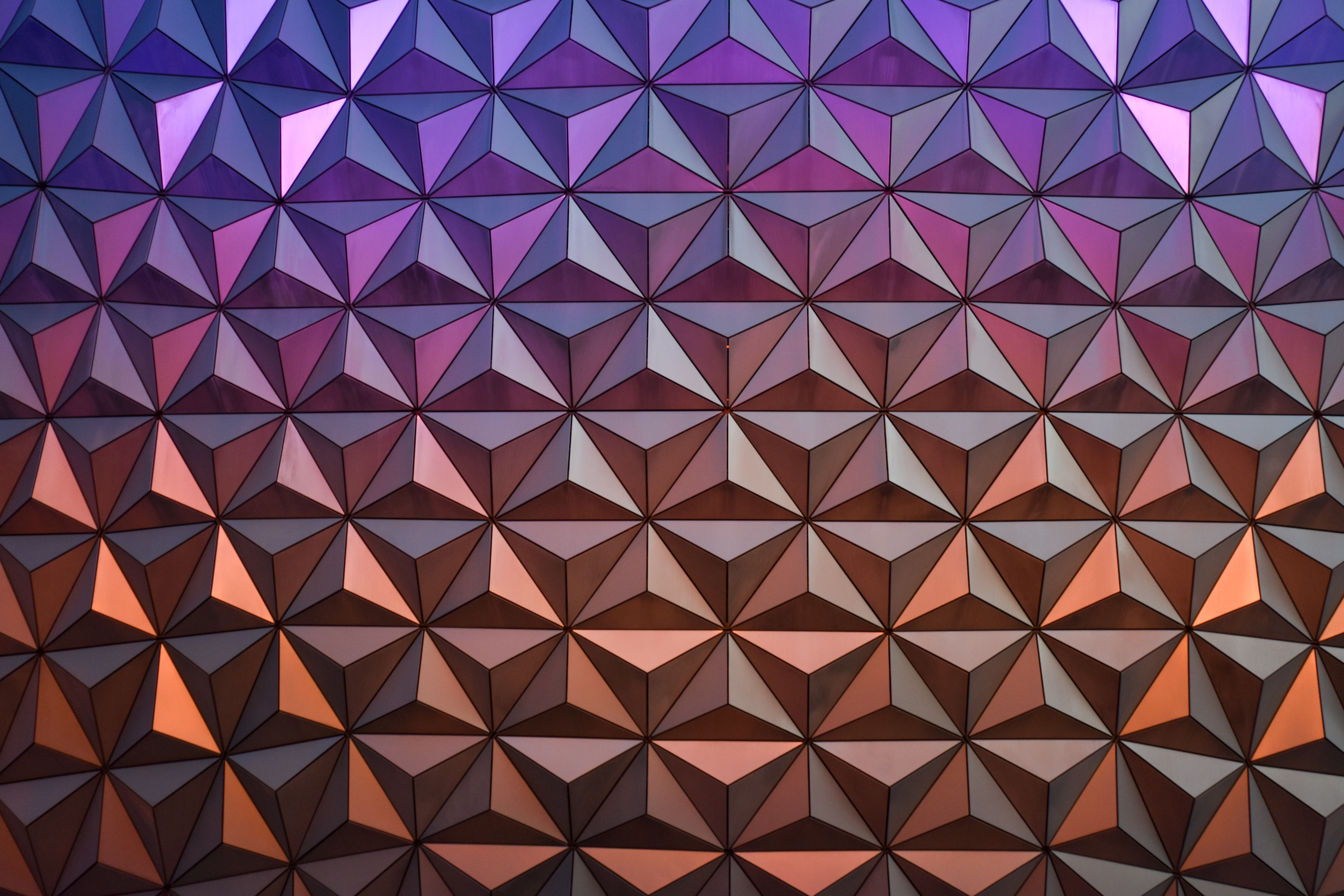 NEED HeLP
Marketing?
Steven Digital offers digital markreing services
The Future of SEO: What to Expect in Coming Years
The world of SEO is constantly evolving, and it's essential for businesses like yours to stay ahead of the game. In the coming years, the focus on Google's E.E.A.T. and the users experience will become even more important. Google's push towards mobile-first indexing means that websites that aren't optimized for mobile devices may see a significant drop in rankings.
Additionally, voice search is predicted to become a dominant force in SEO, with more people using their smart speakers and digital assistants to search for information. Products like Alexa and Siri are already changing the way people search for information, and businesses will need to adapt their SEO strategies accordingly.
The rise of artificial intelligence and machine learning will also impact SEO strategies, as search engines become increasingly sophisticated in understanding user intent.
Measuring SEO Success: Key Metrics and Tools
As businesses strive to improve their online presence, measuring the success of their search engine optimization (SEO) efforts becomes increasingly important. Knowing which metrics to track and which tools to use can make all the difference in understanding how effective your SEO strategy is.
Below is a list of of Free SEO tools to help you get started.
Google Analytics: A fundamental tool for any SEO campaign, Google Analytics provides insights into how users find and use your website. It tracks data on website traffic, user behavior, and a variety of other metrics that can help you fine-tune your SEO strategy.
Google Search Console: This tool allows you to monitor your site's presence in Google Search results. It notifies you about any issues that might affect your visibility in search results, helps you understand how Google's bots crawl your site, and even lets you see the search queries that led users to your site.
Ubersuggest: Ubersuggest is a free keyword tool that helps you generate keyword ideas for your content marketing strategy and production.
SEOquake: A powerful SEO toolbox for your browser, SEOquake allows users to check various SEO parameters quickly and conveniently.
MozBar: MozBar from Moz is a web browser extension that provides advanced metrics and various on-page SEO data.
Answer The Public: This tool visualizes search questions and suggested autocomplete searches in an image called a search cloud, making it an excellent tool for brainstorming content ideas.
In conclusion, these free SEO tools can be instrumental in elevating your website's visibility and ranking. By leveraging Google Analytics, Google Search Console, Ubersuggest, SEOquake, MozBar, and Answer The Public, you can gain a comprehensive understanding of your website's performance, identify potential areas of improvement, and strategize effectively.
Remember, the key to successful SEO is not just data collection but the intelligent interpretation and application of this data to align with your business objectives. Explore these tools and allow them to guide you on your journey towards SEO mastery.
Here are some of the authoritative sources that dive into the concept of SEO (Search Engine Optimization):
Google Search Central, "Get Started with SEO": Google's own guide to SEO provides a wealth of information for beginners. It explains how search engines work, why SEO is important, and how to build a high-quality website that both users and search engines will love. Link here

Moz, "The Beginner's Guide to SEO": This comprehensive guide covers almost every aspect of SEO, from the mechanics of search engines to keyword research to SEO analytics. Link here

Search Engine Land, "What is SEO?": A detailed explanation of SEO, its importance, and its various components. Link hereBy reviewing these resources, you can gain a solid understanding of what SEO is and how it works. This knowledge will help you to effectively utilize the above-mentioned SEO tools and maximize the visibility and ranking of your website.